Exascend ESSENTIAL CFEXPRESS TYPE A
ESSENTIAL CFEXPRESS TYPE A
Exascend's Essential series CFexpress Type A memory card combines cinema-grade performance in the compact CFexpress Type A form factor. Optimized for professional photography and cinematography, the Essential CFexpress Type A card features patented technologies to ensure top-level stability without dropping frames.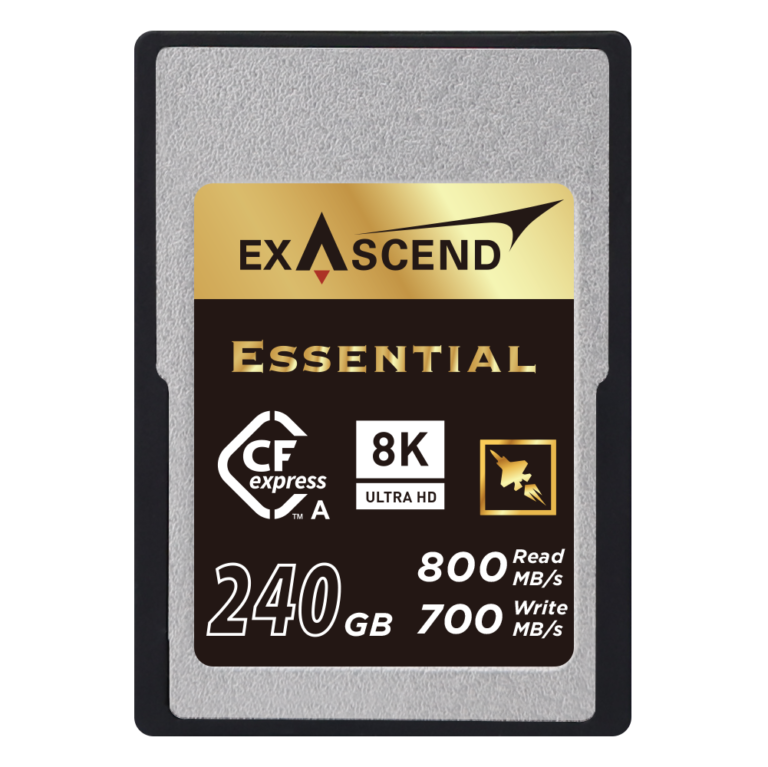 ---
Exascend's CFexpress Type A is available in 240 GB, 180 GB and 120 GB capacity configurations, featuring premium 3D TLC NAND flash and offering performance of up to 800 MB/s read and 700 MB/s write.
Series highlights:
Sustained performance-enhancement with Exascend's SuperCruise™ technology
Protection against shocks, vibrations, magnetism and more with a rugged product design
Fully compatible with all existing camera systems utilizing CFexpress Type A currently on the market, including Sony a1, a7S III, A7 IV, FX3, and FX6.
Generous five-year global warranty
If you're ready to take your cinematography to the next level, place an order directly with our retail partners or send us a product inquiry if you want to learn more.
---