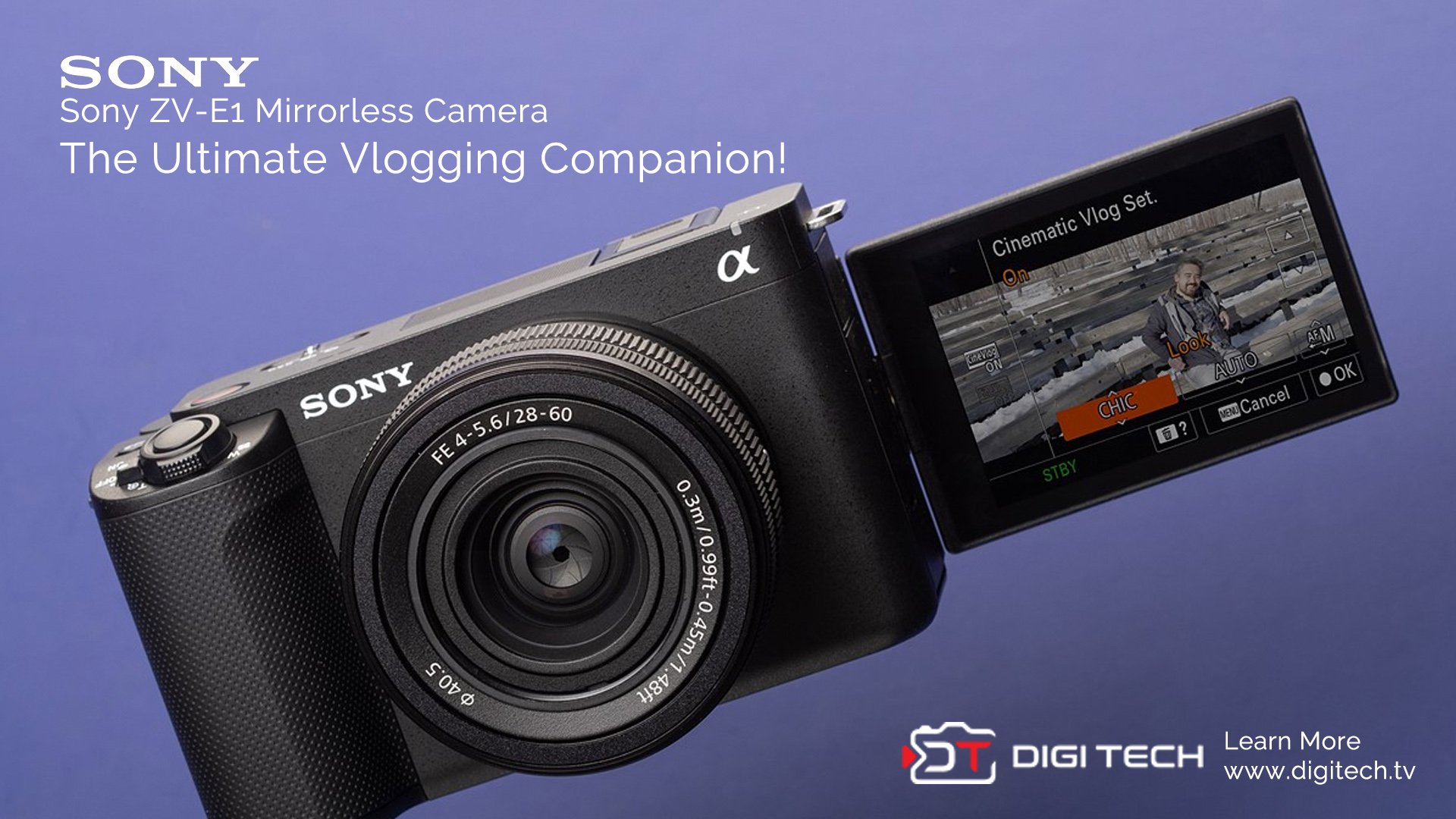 Full-Frame Sensor: The Sony ZV-E1 is equipped with a full-frame sensor, which captures more detail, color, and contrast than ever before. This means your videos will be more vibrant, sharp, and immersive, making your content stand out from the crowd.
Compact and Versatile Design: The ZV-E1 is designed with vloggers and content creators in mind, with a flip-out screen, built-in microphone, and easy-to-use controls. Whether you're filming in low light, recording on-the-go, or live streaming, this camera has got you covered.
Lens Options: The Sony ZV-E1 is compatible with a wide range of Sony E-mount lenses, giving you even more options to customize your footage and achieve your creative vision.
Built-In Image Stabilization: The ZV-E1 is equipped with built-in image stabilization, which helps to reduce camera shake and produce smoother, more professional-looking footage.
If you're looking for a camera that can help you take your vlogging to the next level, the Sony ZV-E1 is a great choice. At Digi Tech, we believe this camera is a game-changer for filmmakers and content creators of all levels, and we're proud to offer it in our store.
In addition to the ZV-E1, we offer a wide range of other filmmaking equipment and accessories to help you achieve your creative vision. Visit our website today to learn more about our products and services.
Thanks for reading, and happy filming!