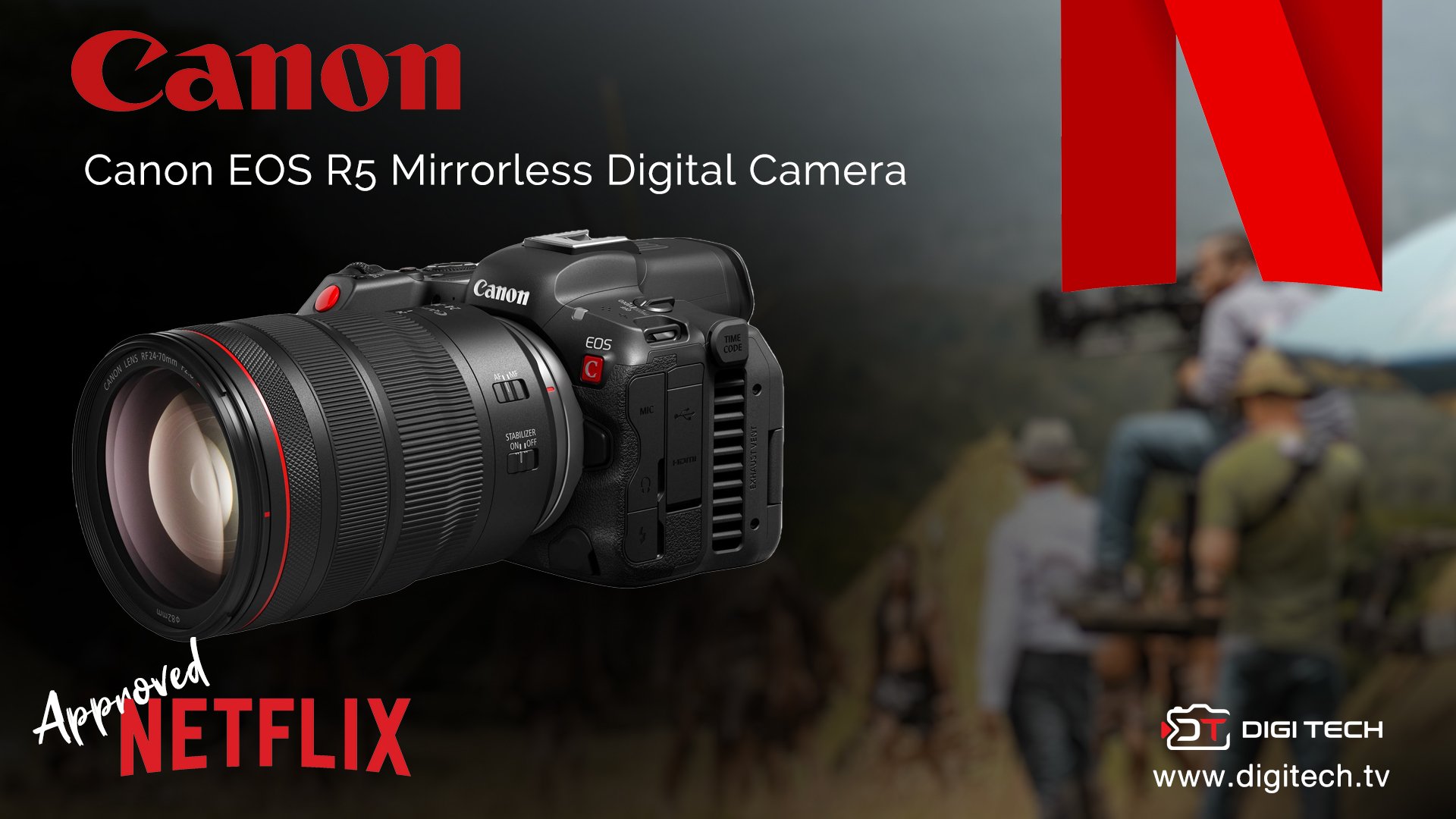 If you're a professional filmmaker or content creator, you'll be excited to know that the Canon EOS R5 is now officially approved by Netflix. This announcement is a game-changer for content creators around the world, as it means that the Canon EOS R5 can now be used to shoot content for one of the world's biggest streaming platforms.
The Canon EOS R5 is a full-frame mirrorless camera that boasts impressive specs, including 8K RAW internal video recording, dual pixel autofocus, and a full-frame CMOS sensor. With its advanced features, the EOS R5 is the perfect tool for capturing stunning visuals and bringing your creative vision to life.
The Netflix approval means that the EOS R5 meets the streaming platform's strict technical and performance standards, ensuring that your content will look and sound its best. As a filmmaker or content creator, having your gear approved by Netflix is a significant milestone that can open up new opportunities for your career.
At Digi Tech, we're proud to offer the latest technology and equipment to help you achieve your creative goals. The Canon EOS R5 is just one example of the cutting-edge gear we offer, and we're excited to see how our customers will use it to create incredible content for Netflix and beyond.
So, if you're looking for a reliable and professional camera that meets the strict standards of Netflix, look no further than the Canon EOS R5. Upgrade your gear today and start creating your next masterpiece with confidence!